Member Area Login
Please click below to be taken to the Member Login screen.
Login using your registered Email Address or your AFCEA Membership #.
Not a member yet? Click here to join
Signup for our Newsletter
Welcome to AFCEA North Carolina
Welcome to our AFCEA North Carolina chapter. We are non-profit, volunteer association of technology professionals including 32,000 military, federal civilians, and military members worldwide and 300 members in our local chapter, promoting technology in the military community.
We focus on networking, growth and service. Our chapter does this through various means, including monthly luncheons, golf tournaments, professional development classes, college scholarships, STEM grants to local schools, and our annual TechNet Fort Bragg conference.
Strengthen your professional network. If you're not already a member, join AFCEA and get involved in our chapter. Join online at www.afcea.org/membership and reach out to our chapter president, Paul Reimers, at president@afcea-nc.org.
---
Armed Forces Communications & Electronics Association
Golf Tournament Scholarship Fundraiser
For more information, visit the AFCEA Golf Tournament Site at: https://birdeasepro.com/afceancgolf/
or Contact our POC:
Trinidad Capelo (404)-563-4390 trini_03@hotmail.com

Course Name

Event Contact

Event Times

Gates Four Golf & Country Golf Course

6775 Irongate Dr
Fayetteville , NC 28306

Trinidad Capelo

Email:
trini_03@hotmail.com
Phone:
404-563-4390

March 25, 2019

Registration: 11:00 AM

Shotgun Start: 12:00 PM
---

March 26-27, 2019, Fort Bragg, North Carolina
The need to maximize the cost effectiveness and intelligently leverage technology is imperative to ENABLING MISSION COMMAND. TechNet Fort Bragg offers an opportunity for experts and leaders from across the Army and Fort Bragg community to address various sides of the tough, controversial issues facing the FORSCOM, USSOCOM, JSOC and USASOC community.

The goal of this Symposium is to allow a forum to demonstrate new, innovative ideas and share best practices that promote valuable results to technology challenges faced by our military today, especially in the Fort Bragg area. The Symposium aims to build solutions and create future "road maps" while providing a unique opportunity for differing opinions and positions to be expressed and debated.

Topics focus on specific areas of Mission Command and address the hard-hitting issues facing the C4 community over the next 12 to 18 months.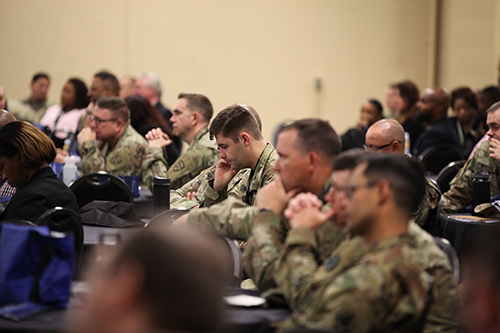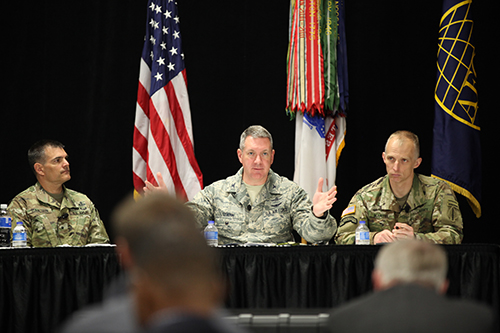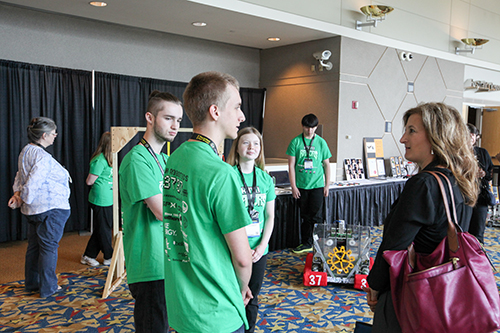 The Exposition offers an excellent opportunity to learn about the latest advances in technology through an interactive approach with attendees. Participating industry will showcase its products and services among key decision makers within the DoD from the Fort Bragg area. The Exposition supports the Symposium theme through demonstrating new, innovative ideas and sharing best practices that promote valuable results to technology challenges faced by our military today.
---
Fayetteville Woodpecker's AFCEA Baseball
The Fayetteville Woodpeckers spent the previous two seasons playing as the Buies Creek Astros, who operated out of Campbell University's Jim Perry Stadium. The move to Fayetteville coincides with the opening of a new ballpark, scheduled to be completed in March. The Woodpeckers, a Class A Advanced Carolina League entity, are owned and operated by their parent Houston Astros.
Young AFCEANS of North Carolina has a special unique event planned for all AFCEA Members that register for Opening Day in downtown Fayetteville.
Upcoming Events
Announcements
Fayetteville Woodpeckers Baseball Game
- What: Fayetteville Woodpeckers Baseball ...
Read More